Next project please...
I've started developing a podcast receiver in XUL. So far I'm liking it, though all I've done is the UI. It looks a little bit like this: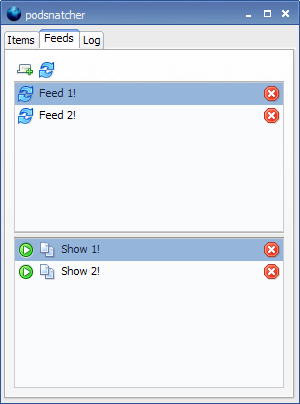 My aim is to provide a simplified iPodder replacement that downloads stuff in the background without crippling my connection, and provides an easier way to get files on to my player.
I'm currently trying to get my head around XUL templates without RDF making me explode, and after that I'll be re-learning XBL. Fun!
Tags: None. / Posted on 02 Sep 2005 at 22:55
⇐04 Sep 2005 - Win. / 01 Sep 2005 - 1.0⇒
Feedback
Feedback is closed. Feel free to contact me privately.